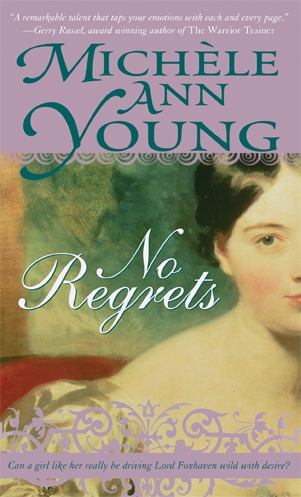 Lord Lucas Foxhaven must marry his childhood friend Caroline Torrington or risk being cut off financially by his father. He doesn't want to marry anyone, not even Caro, a woman he finds irresistible. He refuses, using excuse after excuse, one of them being Caro's rather generous proportions. Finally his excuses run out and he does the unthinkable - he proposes to Caro.
Well, Caro may have been left destitute upon her father's death, she may be responsible for a houseful of sisters, she may be well aware that no one, including Lucas, finds her plus sized figure attractive, but she does have her pride. Caro initially refuses Lucas' careless offer of marriage. It takes much pleading and a business deal set in writing for Caro to relent. Partially relent. Their's will be a temporary and platonic marriage of convenience.
I know what you're thinking… the plus sized heroine is a gimmick. Nope. Caro's character is so real and admirable and wonderful that I was crying for her three chapters into the novel. She's not a skinny heroine in a size 14 dress. She's plus sized because… she simply is.
Lucas, having his own problems, is completely unaware of Caro's insecurities. He finds Caro attractive so he assumes everyone else does too. Yeah, I know, very male thinking but then Lucas is very male (very, very, male, oh, my). He's not perfect, he's much more flawed emotionally than Caro, but he is real.
The chemistry between Lucas and Caro works. The author, Michele Ann Young, uses flashbacks to their shared history to show us what a strong base they've built. These flashbacks are especially amusing because Lucas and Caro look at them from VERY different perspectives (like the time the teenaged and easily embarrassed Lucas had an ummm... physical reaction to Caro – I was laughing my head off).
The heat level is sensual. There are only two sensual scenes in the novel, not that I noticed (I was so sucked into the story). The Gore O' Meter didn't blip at all (some beat downs of the baddies).
For more information on No Regrets, visit Michele's website at
http://www.micheleannyoung.com/
.